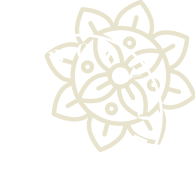 At Thrive we offer you the highest quality, most innovative and professionally made body jewellery available on the market. We've sought out the best, most skilled professional jewellery makers in North America. These companies choose to only use the highest grade materials allowing the best possible chance for your piercing to heal.
The jewellery we carry is made from hypoallergenic materials that have been proven to be safe in fresh piercings. It is machined from a solid stock of implant grade titanium (ASTM F-136), implant grade stainless steel (ASTM F-138), niobium and either 14 or 18 karat gold. There is no welding or glue to keep anything together, so the jewellery is stronger from end to end. We carry only internally threaded, or threadless jewellery, meaning that there is no threading on the post, so nothing will damage the piercing when inserting or removing jewellery. Internal threading also helps keep the ends more secure than external threading which means it's less likely for your jewellery to fall out of your piercing. Everything is hand polished and inspected for defects for quality control.
At Thrive Studios we carry a lot of high quality jewellery in stock and you can stop by for a more personal tour to learn even more about the exciting options for your piercing. We also provide custom orders offering you a wide range of quality styles and materials so we can always get exactly what you're looking for. Please call to set up a jewellery consultation for personal styling, or custom ordering your unique piece.