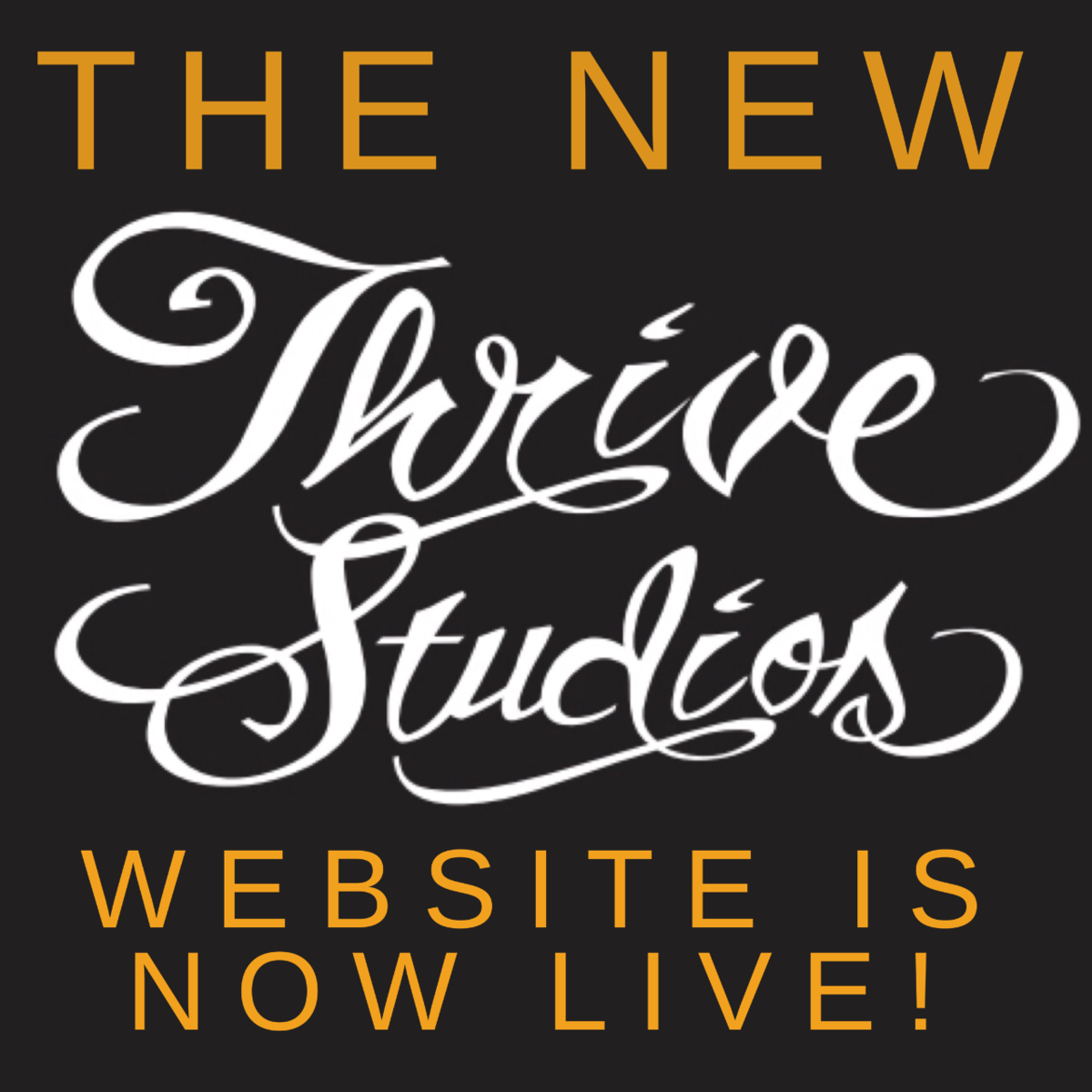 Thrive 2020.
It's been 15 years since Thrive entered the scene and we have become a driving force of modern and professional tattooing and piercing.  Our team has never been so strong.  Our shop family has grown to the biggest on record and we couldn't have made it here without being tight enough to be able to weather the storms, praise each other, even call each other out when we need it.  We recognize we are are all equally as important as the next and success isn't a one man show.  It's the people who support you and push you that make it happen, and when I look around I say "It's happening."  Here are the peole that make this house a home: Robert Witzcuk, Nicola Greetham, Angela McDonald, Danny Pennie, Kyle Martin, Sam Mansbridge, Kayla Frees, Brooke Mercer, and our heartbeat Katlyn Steel
2020.  We entered a new decade still wearing the same signs since 2005, the same floors, desk, furniture, and website for more than a decade.  It was time to level up and modernize to speak for the caliber of professionals that call Thrive home.  Our interior was upgraded, new exterior signage, our social media received an overhaul, and a new website created to really put the talent on display.
 And with this I would like to thank some of the people who became part of our new look:  Studio interior finished by Josh Dawson and Andrew Clark.  Exterior signs and windows designed by Sean Sanderson, cut and installed by Bismarck Coca Jr. & Sr. of B-Mark Designs.  And browse every inch of this glorious website designed by Sean Sanderson, supported by Rob Matlow and the team behind REM Web Solutions (too many hearts to name).  As a business owner I can't be any more grateful for the people who work behind the scenes to make us look so good, so we can put something good on you.
Enter with us, the new era of Thrive Studios.